East Anglia League Event, Priory Park, Bedford.
Sunday 14 November 2021
Priory Park, Bedford
East Anglia League Event
Sunday 14 November 2021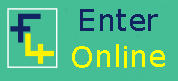 COVID-19
You should NOT attend this or any orienteering event:
If you are unwell with a cough, fever or other respiratory symptoms.
If you or someone in your household or your support bubble is showing coronavirus symptoms. In this case, everyone in your support bubble should stay home. If you or a member of your support bubble is contacted as part of the test and trace programme, the individual contacted should stay at home. If that individual becomes symptomatic, everyone in the support bubble must then isolate.
If you have returned from any overseas country and not completed any required quarantine / testing.
If you are undergoing COVID-19 testing, until you have received negative results and are symptom free.
If you have been advised to stay at home by a health professional.
Entry
This event is pre-entry only. It is open to both members and non-members of British Orienteering. Enter via Fabian4.
Adults £10
Juniors £5
SI card hire (not contactless) £1
This event is part of East Anglian League.
Final closing date for entries is Monday, 8 November 2021.
If you plan to run as a small group (no large groups, please) then please enter as one adult.
Location and Parking
Parking is at Priory Park: Entry from Barkers Lane, MK41 9DJ. What3Words verbs.tries.audit
Times
Start times will be between 10:30am and 12:30pm. Courses close at 2:30pm. Please consider this when choosing a start slot.
As always, don't forget to download, even if you retire.
Courses
Course 1: M18 M20 M21 M35
Course 2: M16 M40 M45 M50 W18 W20 W21 W35
Course 3: M55 M60 W16 W40 W45 W50
Course 4: M14 M65 M70 W14 W55 W60
Course 5: M75 M80 M85 W65 W70 W75 W80 W85
Course 6: M12 W12
Course 7: M10, W10
Course 8: White standard
This event is part of East Anglian League. Please ensure you enter the right course for your age class if you want to be competitive in the league.
Terrain and Map
Priory Country Park is a 360 acre green space made up of lakes, meadows and woodland which is in part enclosed within a bend in the River Great Ouse. The terrain will generally lend itself to fast running.
Map: 1:5,000 A4. Mapped to ISSprOM (Sprint) standard.
Control descriptions will be printed on the map. Loose control descriptions will not be provided.
Electronic (SI) controls will be used, with contactless punching enabled. Punching start and finish.
Other Information
A Key Drop will be available in Assembly, which is situated next to the Finish / Download.
The toilets at Priory Country Park are open from 10am to 5pm and are close to Assembly
Dog rules: : please always keep dogs on leads around the car park. Dogs are permitted to accompany competitors on courses. Please ensure that your dog is kept under close control.
Safety
Priory Country Park is extensively used by members of the public. Please be courteous to other competitors and the general public at all times. In particular, avoid getting too close to other competitors or members of the public both on courses and in assembly area.
No courses cross roads.
The park contains extensive areas of water. These are all out of bounds.
Results
Results will be available at www.smoc.info as soon as possible after the event.
Helpers
SMOC members are encouraged to help out and earn a discount on their run. If you'd like to volunteer, please contact Rob for the helper discount code before entering.
Officials
Organiser: Rob Askham
Planner: Freya Askham
Controller: Mike Bickle (WAOC)
Extreme weather
In case of extreme weather on the day of the event please check the event is still on at www.smoc.info
Joining SMOC
If you are new to orienteering and wish to join SMOC you can join online via the BOF website here.